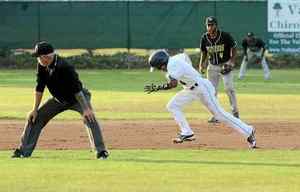 Back in 2012, Darian Sandford made history. In 2017, Sandford made history again becoming one of a handful of players who has signed a professional MLB contract for the second time out of Independent baseball.
And don't get me wrong, with the amount of information out there and the abilities of athletes in this day in age, it takes a lot to impress people. And that's what Sandford's done over and over again.
As a member of the Southern Illinois Miners and Washington WildThings, he stole 71 bases, a Frontier League Record (2012). The Chicago White Sox took notice and signed him to a minor league deal. Heck, how could you not?
Drafted by the Kansas City Royals in the 47th round of the 2010 MLB June Amateur Draft out of Park University, this marked Sandford's second stint in affiliated professional baseball. His first two seasons saw him spend time in the Arizona League and Rookie League where he put up good numbers, but nowhere near what he's been doing the past few seasons.
Sandford has toiled in the Indy Leagues for six years and makes an impact everywhere he goes, but doesn't necessarily light up the the stat sheet. His career batting average across all leagues is .267 and has two career home runs. However, 422 stolen bases in 526 games is more than impressive.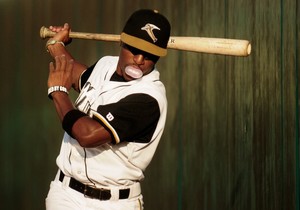 To say Sandford has paid his dues is an understatement! He's had a taste of affiliated ball, but not enough. He's played in multiple Indy league over the past five years (CanAm Association, the Pacific Association, the Frontier League and the United League) and never took his foot off the gas. As recently as 2016, he was a MVP candidate in the little known Pacific Association after batting .293 with 99 stolen bases in 78 games.
Arguably, 2017 started off as his best overall season by far. Up until he signed a minor league deal with the Washington Nationals, Sandford was batting a career high .340, with a career best .411 OBP and .372 SLG. for the Atlantic League's Lancaster Barnstormers. It's no surprise the Nats signed him up and immediately signed him to Double-A Harrisburg where he's continued that hot streak; .303/.410/.333 with six swipes in eight games.
These are the stories that fascinate me. The undenying will of a player to never give up on a dream. Playing whenever and wherever and continually setting the bar higher and higher for other players that come after. Kudos to you. All of us ex-Indy players salute you!