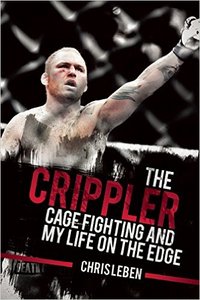 Chris "The Crippler" Leben, is a name so synonymous with the UFC and MMA, you'd think they were made for each other.
Leben's rise in the professional ranks started on the first season of The Ultimate Fighter where he trained with a who's who of elite fighters that helped shaped the industry into what it is today; Forrest Griffin, Stephan Bonnar, Mike Swick, Josh Koscheck, Diego Sanchez, and Kenny Florian. Prior to TUF, The Crippler was the inaugural WEC Middleweight Champion. He defeated fellow TUF fighter, Swick.
His career flourished in the UFC winning 12 fights by TKO or KO and five by submission, and has stepped in the ring with a laundry list of superstars like Anderson Silva, Michael Bisping, Wanderlei Silva, Yoshihiro Akiyama, and Mark Munoz. At UFC 116 he defeated Akiyama (his second fight in two weeks) in spectacular fashion earning Fight of the Night honours.
However, outside of the ring Leben was battling drug and alcohol addiction while trying to maintain a lifestyle that requires 100 percent focus. His book recounts a struggle that many deal with on a personal level, but not as publicly as Leben.
At The GM's Perspective we were able to speak with him about his new book, his life in one of the most exciting sports in the world, and how he is using his past indiscretions as a platform to help others.
The GM's' Perspective: What motivated you to write your book The Crippler: Cage Fighting and My Life on the Edge?
Chris "The Crippler" Leben: There were a couple different factors that played into the creation of the book; First, people tend to love my story and I don't know why? There's the fun and interesting part of my fighting career, but the other important piece was getting the whole story out there. It's not all fun and games all the time. There's some pretty high extremes and some gruesome lows.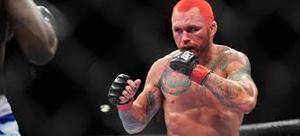 GMs: People that aren't familiar with your background may not know your struggles with drugs and alcohol. How have you been able to overcome/deal with all of this while building the Leben fighting brand over the past 15 years?
CCL: In my early 20's, coming from where I came from and the situation I grew up in, I wanted so badly to make something of myself. Everybody probably figured I'd amount to nothing. And having a learning disability in school, I was scared to get out of my comfort zone. I was afraid to go to college and didn't have a lot of opportunities. When fighting came around, I really enjoyed it. I enjoyed the camaraderie of working with the guys in the gym. Once I found out I wasn't too bad at this I put all my eggs into one basket and committed 100% to it.
GMs: You are now running your own real estate business. That's a huge accomplishment and something to be very proud of. What got you into lending?
CCL: My girlfriend's parents are both in real estate and they encouraged me to get involved. I'm a people person and I love to talk. The only thing faster than my hands is my mouth! I have a black belt in talking!
The only other job I had in my life was restoring old Victorian homes. I love building, architecture, and this fit. Everything fell into place to finally make that career change.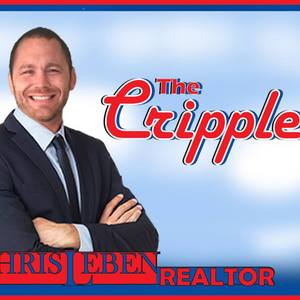 GMs: Your name goes hand in hand with UFC and MMA. The Ultimate Fighter and your fights were always spectacular, heck six of your fights resulted in Fight of the Night or Knockout of the Night.  People see the glamour and all that goes with it, but what does a fighter like you go through each and every camp to get ready?
CCL: I don't think people truly grasp what a fighter's life is like. You said it in your question Devon and that's another reason for writing this book. People don't see the battles in and out of the cage.
Whether it was relationships or my battle with drugs and alcohol, I had other fights going on in life. You bleed, sweat, and cry in the gym, in addition to dealing with everything else. That fight and the 15 minutes of fame getting your hand raised is glorious. But it's only for a split second.
GMs: Do other athletes, fighters or people struggling with their own demons ever call you for advice?
CCL: All the time. In particular, with my group of friends or the people that I work with, I seem to be the guy that everyone wants to come to when they have a problem. I'm great at solving other people's problems. Mine, I'm still working on that.
I get emails and facebook messages everyday from people who are battling all kinds of drug and alcohol related issues. They write me because they can relate to my story. I try to answer them sincerely and give them the best advice I can.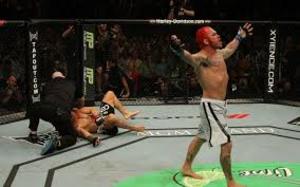 Photo by Donald Miralle/Zuffa LLC via Getty Images
GMs: You're a pioneer in this sport and have paved the way for many with your success. What would you say to young and up and coming fighters trying to make a name for themselves?
CCL: Iron sharpens iron. You're only as strong as the people who surround you. Find the best coaches and training partners that you can.
You have to sacrifice. You've gotta be in the gym everyday, sometimes twice a day. You can do whatever you want, but you can't do everything you want. I see these guys all the time. They come to the gym, they train and get a fight and once the fight's over they're gone. After the fight is when the hard work begins. You still need to be in there hitting pads, doing jiu jitsu, and getting after it.
Whether I was sick or hungover it didn't matter. Even if I was injured I would still come in to team practice and sit and watch.
GMs: What do you want people to take away from your book after reading it?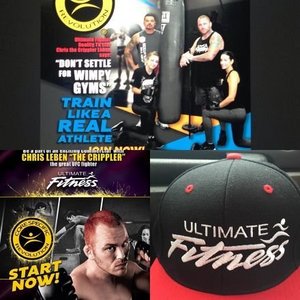 CCL: I just hope that people can see life through my eyes. If they can relate to it and it helps them I love that. Also, I need people to know that everything in excess and not in moderation is a recipe for disaster. Taking care of your health and your body and finding happiness is first and foremost a priority.
GMs:  What would you say if I said that you inspire people?
CCL: I hope I inspire them in what not to do! I definitely have too many what not to do's. That's how we learn. We look at other people and their mistakes and look at the mistakes we made and adjust accordingly. I hope that whoever reads this takes these life lessons and it affects their future decisions.
For more information on Leben's book, you can check it out here. And if you're looking to connect with The Crippler on social media, you can follow him on Instagram & Twitter @chrislebenmma @chrislebenmma and Facebook @chrislebencrippler
Leben is also a coach at Arena MMA. If anyone is in the San Diego area and wants a private lesson or wants to come in and train, hit him up on social media.