I'm going to make an educated guess and say if you ask the casual baseball fan about Independent Baseball some may know the ins and outs of it while some may just know of it because of the partnering with Major League Baseball and the adoption or testing of new rules.
What's lost in this, and what I hope to share today with you, is the level of talent housed under this umbrella; Atlantic/American/Frontier/Pioneer/Pecos/Empire/United Shore
What we're talking about are players who've played at the Major League and Minor League level and have been cut or released and trying to make their way back. There's the fringe player who was drafted in the later rounds and played one or two seasons in low A ball only to be released for one reason or another. And of course the undrafted.
It's not magic. Indy ball is another chance. It's hope for these players to pique the interest of a scout or affiliate organization to take a chance on them.
Below are my top two pitchers and top two hitters from each league. In other words, your 2022 All-Independent Team. My picks may not necessarily match up to the league's official picks, which is fine. Everyone has a point of view and specifics of what numbers hold more value.
ATLANTIC LEAGUE
Daryl Thompson/Southern Maryland Blue Crabs /RHP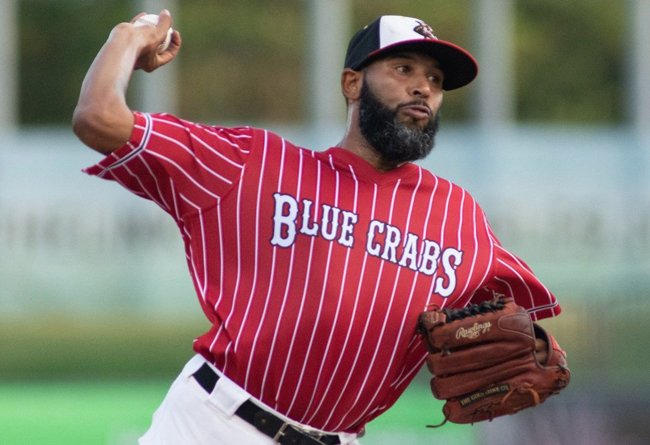 2022 marks Thompson's 19th year in professional baseball and this year he was awarded Atlantic League Pitcher of the Year honours for the 3rd consecutive season. Thompson is the ATL's all-time leader with 91 career wins, 1,340.2 innings pitched, and 968 strikeouts.
John Anderson/Gastonia Honey Hunters/LHP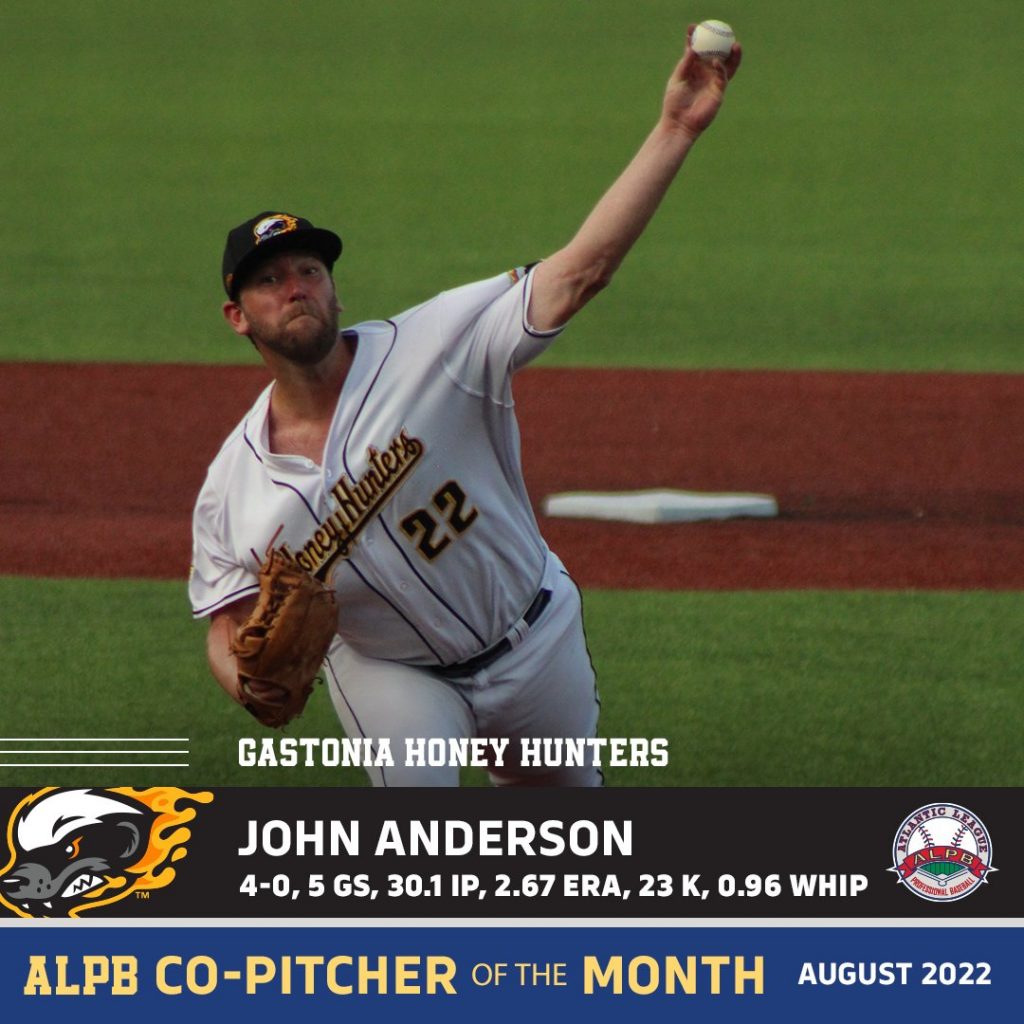 14 seasons in professional baseball peaking at Triple-A with the Toronto Blue Jays. At 33, he had a career year going 13-4 for the Gastonia Honey Hunters.
Courtney Hawkins/Lexington Legends/OF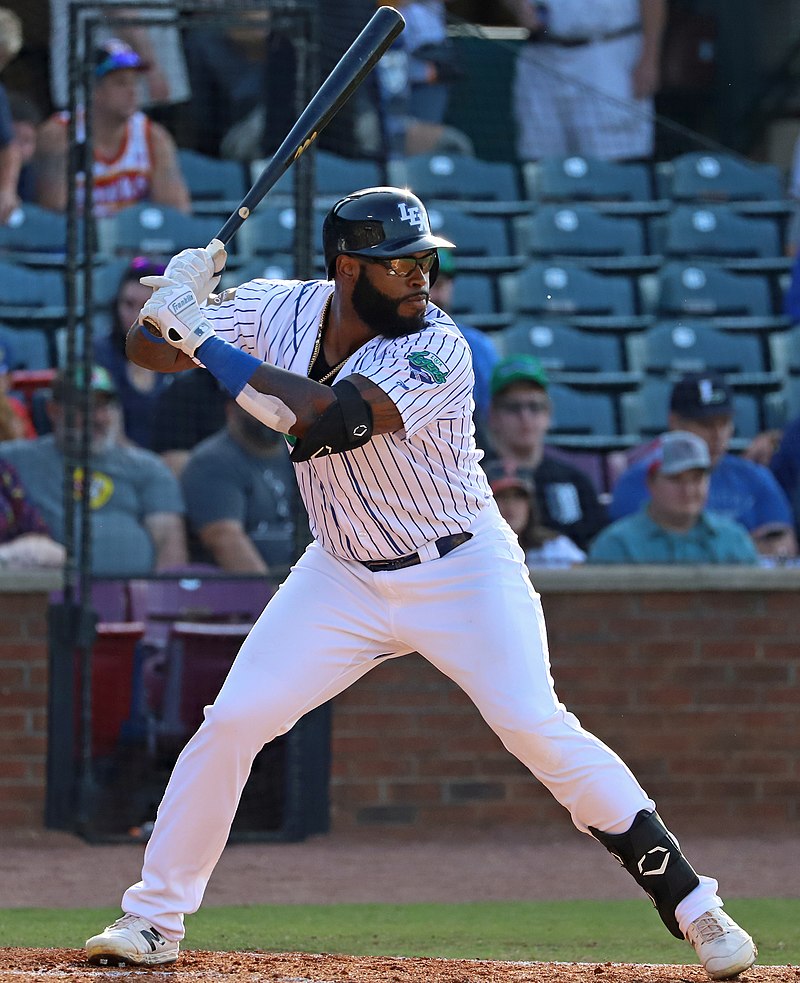 The Corpus Christi, Tex. native has put on the uniform of more than 13 teams in 11 pro seasons. And still keeps putting up the numbers. The career year I wrote about in 2018 has been eclipsed twice now, including this year with the Lexington Legends where Hawkins has been going Aaron Judge on the Atlantic League pitchers.
At 28, and in the prime of his career, Hawkins matched the Atlantic League record for home runs (Ozzie Canseco, 2000) with 48. His 125 RBIs, 72 extra-base hits and .655 slugging rank him second in the all-time Atlantic League record books.
Andretty Cordero/Lancaster Barnstormers/1B/3B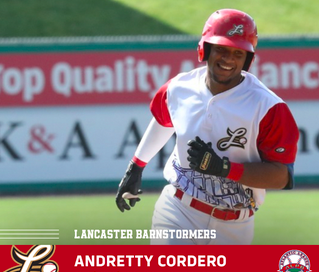 He spent the majority of his career in the Texas Rangers organization up until a couple years ago and is another one who put together career highs. His 118 RBI and .340 BA were both second in the league. In September was named to the 2022 ATL All-Star team.
AMERICAN ASSOCIATION
Kevin McGovern/Fargo-Moorhead RedHawks/LHP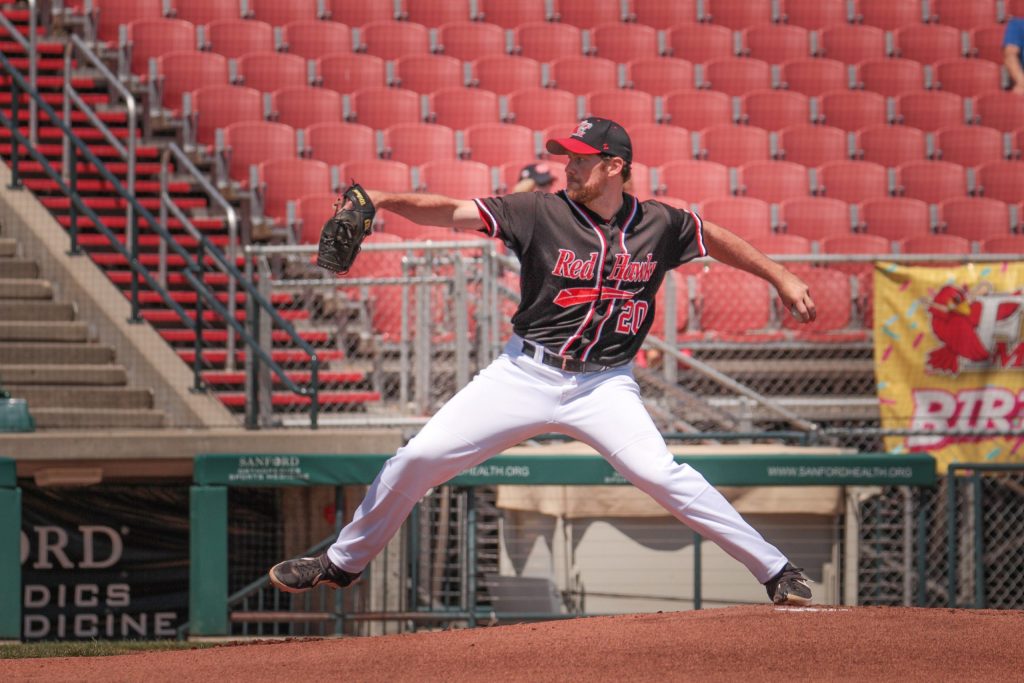 McGovern has been in the Indy game for over a decade. He has two previous double-digit wins seasons to his credit to go with his 10 from this past year. He led the league in innings pitched at 126 and ⅔ and also led in K's with 141, which was close to his previous high of 150 in 2012 as a member of the Lincoln Saltdogs and Trinidad Triggers.
Tyler Grauer/Fargo-Moorhead RedHawks/LHP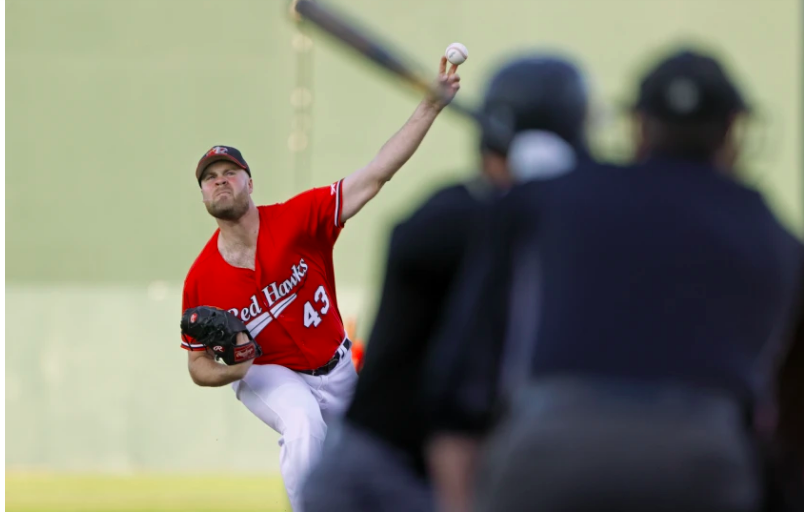 Rookie Pitcher of the Year for the AA. in direct competition for Pitcher of the Year with his teammate Kevin McGovern. The 6'5 220 lbs lefty was top 5 in wins/innings pitched and top 10 in strikeouts.
Max Murphy/Winnipeg Goldeyes/OF
A vet of the AA for the past five years, Murphy was voted POY by the league's field managers, executives, and media reps. The former 9th round pick of the Minnesota Twins, belted 31 home runs (tied for the all-time lead) and drove in 97; good for first in the AA.
Bryan Torres/Milwaukee Milkmen/IF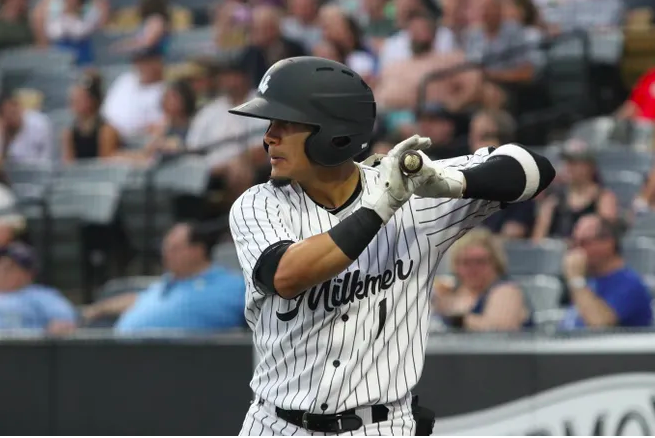 In what could be considered his first full season in professional baseball, Torres took full advantage of playing full-time. He set career high in every offensive category including leading the league in batting average (.374).
FRONTIER LEAGUE
John Baker/Sussex County Miners/RHP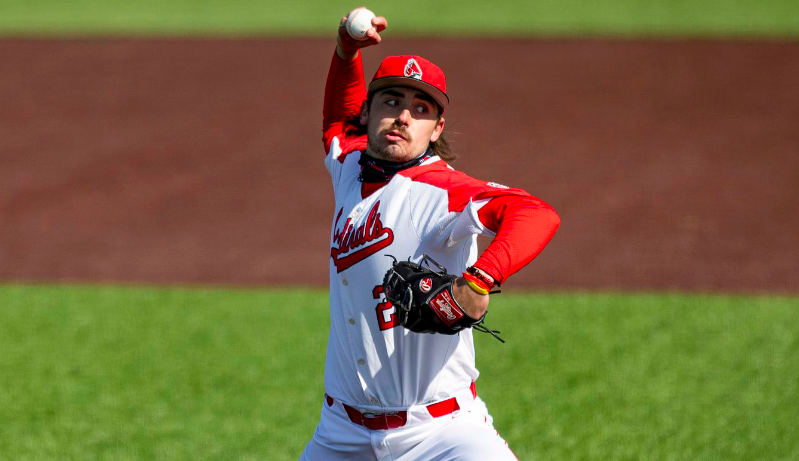 Baker, who put up phenomenal numbers at Ball St., kept that momentum going into his first full professional campaign. In one of the most successful and all-around great performances in AA history, there's no doubt he garners some big time attention come this off-season. Some perspective – 1st in wins (12), 1st in complete games (3), 1st in shutouts (1), tied for 2nd in ERA (2.67), and 3rd in K's (122).
Miguel Cienfuegos/Quebec Capitales/LHP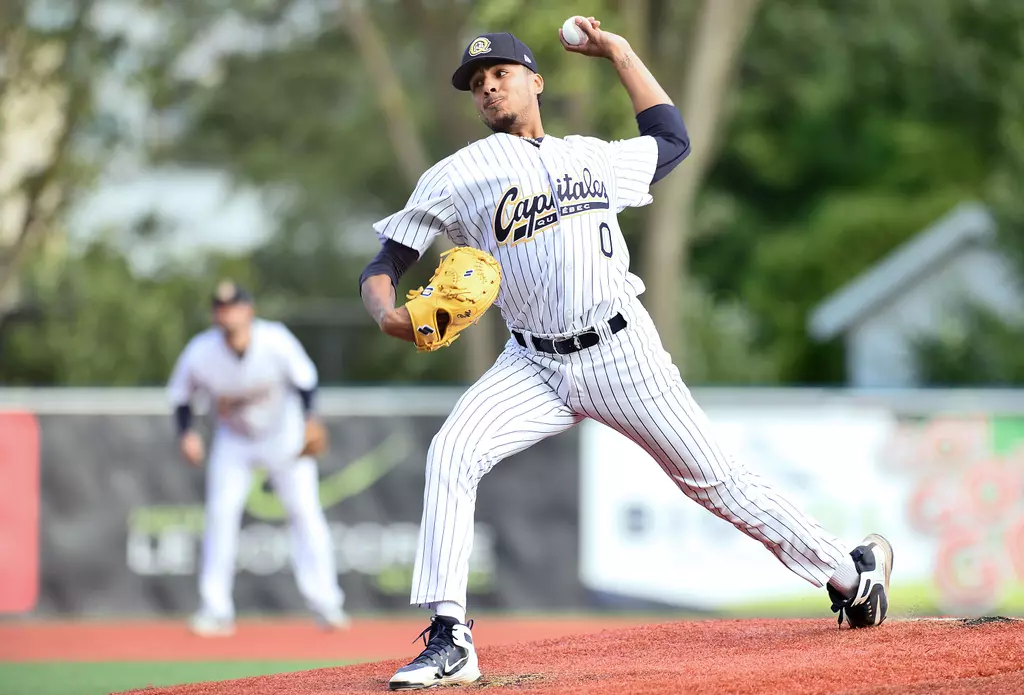 Quebec Capitales manager, Patrick Scalabrini says, Cienfuegos is the "best pitcher in the world because he believes he's the best pitcher in the world" Cienfuegos backed that up in spades. 1st in ERA (1.79), 1st in wins (10), 1st in IP (131), 1st in complete games (3) to go with 106 SO's and a 1.015 WHIP.
Brantley Bell/Tri-City ValleyCats/1B/3B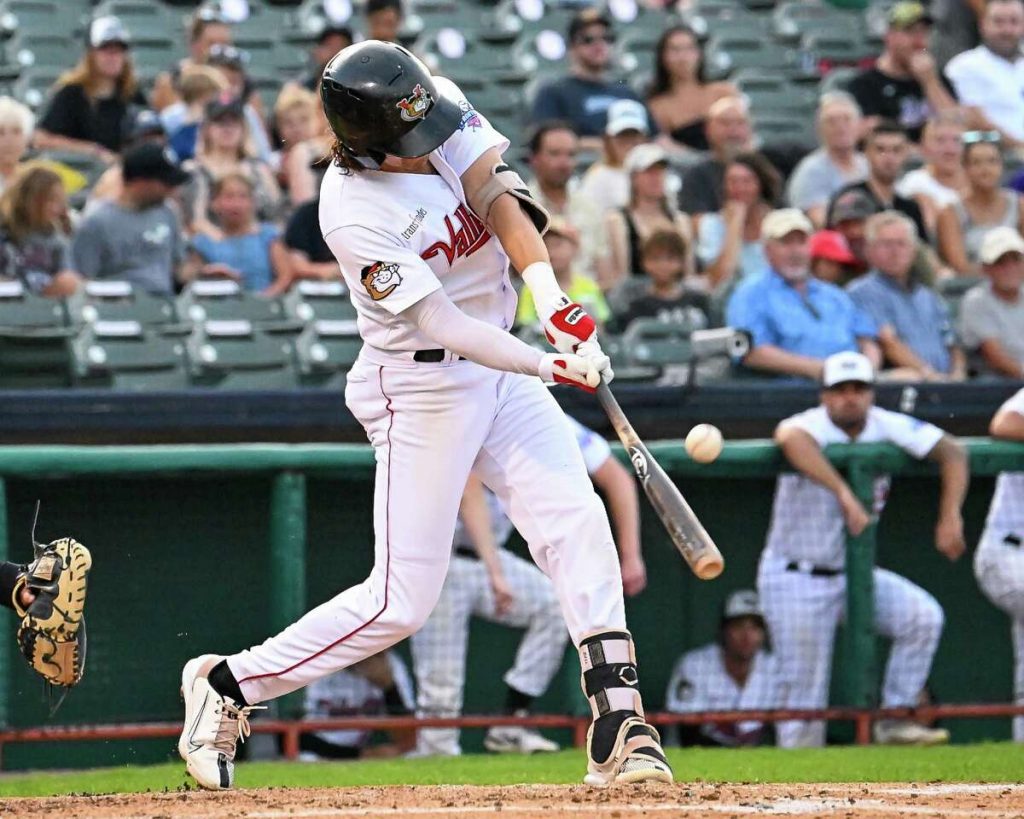 Your winner of the The Morgan Burkhart Most Valuable Player Award. In his first full season in the Indy's after playing 2021 with the Reds Triple-A club, he rewrote his own record book in every offensive category, including a league leading .368 BA. He even added 32 stolen bases to his impressive resume.
Jeffry Parra/Quebec Capitales/C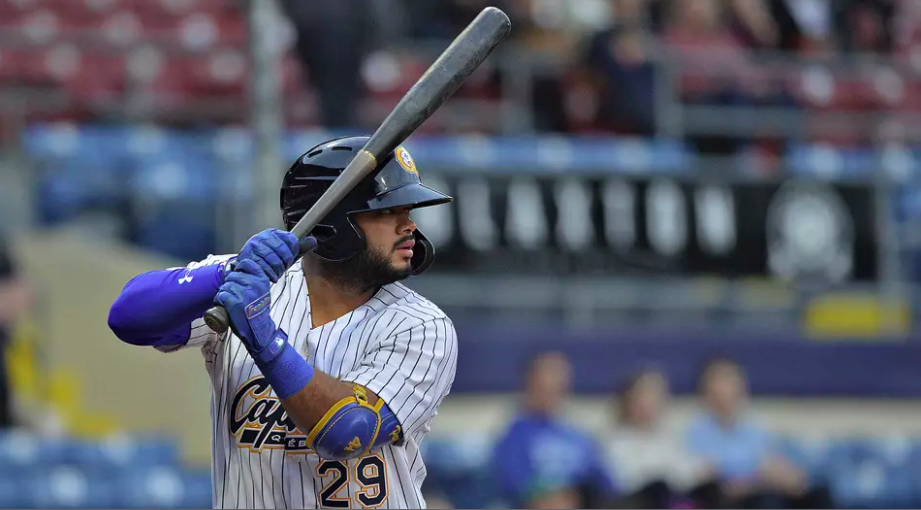 In a game where it's tough to replicate personal bests Parra did just that. He more than doubled his home runs (32) to take second in the rankings and was 1st in slugging with a Ruthian .714.
PIONEER LEAGUE
Elijah Gill/Billings Mustangs/LHP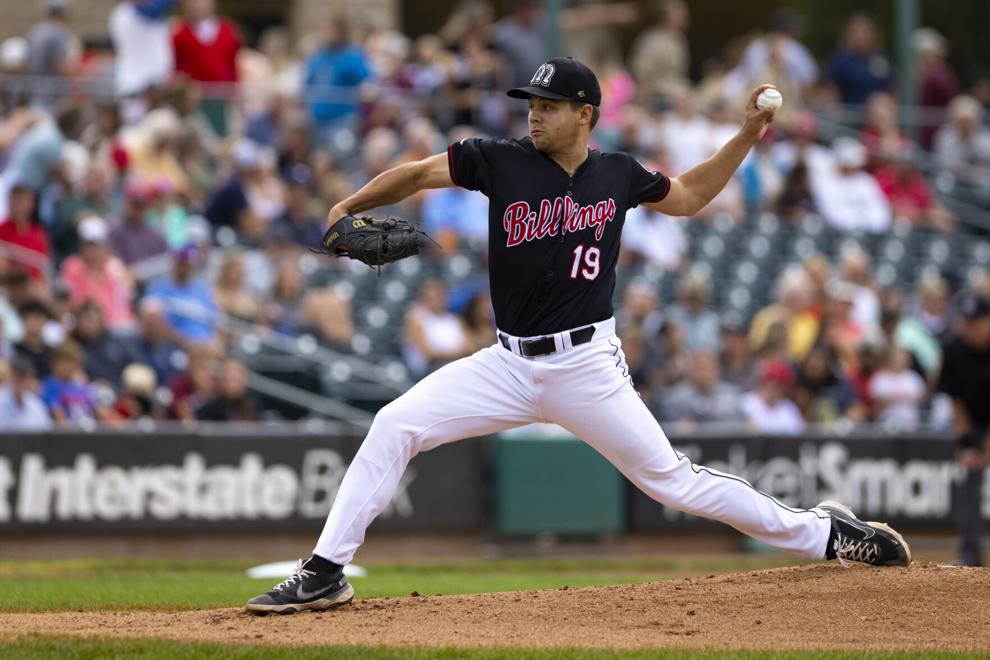 Gill May not be amongst the big dawgs in sheer name recognition but his overall body of work is very impressive. In 2022 Gill wrapped up his college career going 8-2 for Valdosta St. He appeared in two games for the Williamsport Crosscutters of the MLB Draft League and also led the Pioneer League in ERA (3.26) Overall, Gill started 30 games, went 11-4 and struck out 180 in 173 innings.
Beaux Bonvillain/Billings Mustangs/LHP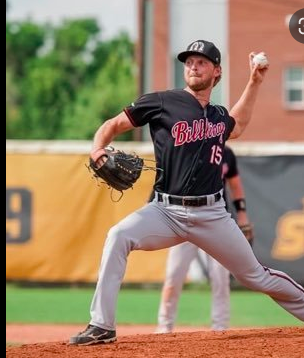 The Billings Mustangs rookie was a stellar complement for his teammate and number 1 Elijah Gill. The lefty, who played his college ball at Central Oklahoma, was lights out late in games. He ranked in the top five in saves (10), held opponents to a .197 BAA and was near the top of the leaderboard in K/9 at 13.39.
Jayson Newman/Missoula PaddleHeads/DH/1B/RHP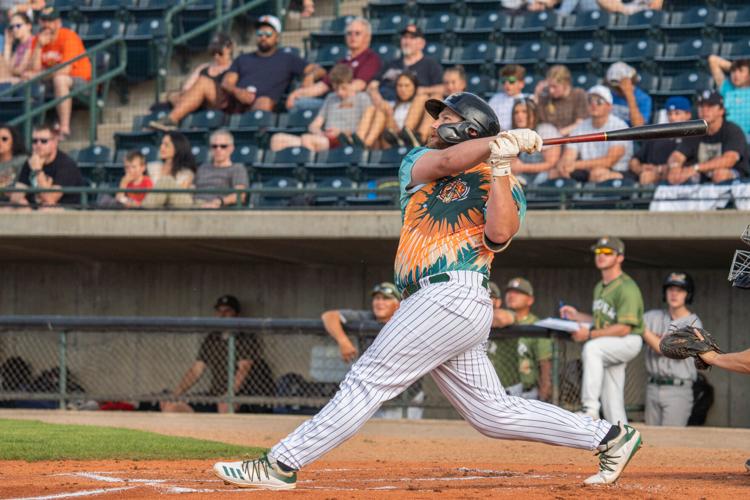 Never known for his home run power, I'm not sure who was more surprised by what Newman accomplished in his second year of pro ball. He shattered records. From 1963 to 2020 the league schedule was 76 games. Newman hit his 27th and record breaking home run in game 65 and finished the campaign with 32. In addition to his league leading 115 RBI, he batted .369.
Dusty Stroup/Idaho Falls Chukars/SS/3B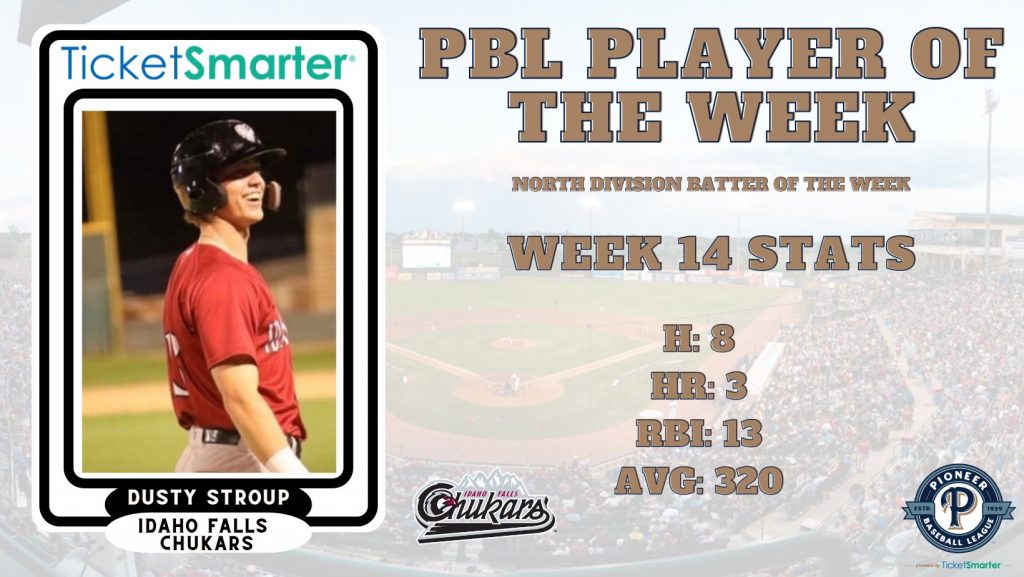 Undrafted out of Missouri Western, Stroup has a knack for hitting for a high average and getting on base. His first full season in the pro ranks was no different. His .368/.412/.627 slash line ranked him amongst the best in the league. He was second to Jayson Newman with 24 home runs and cashed in 108 base runners, good for 3rd.
PECOS LEAGUE
Keisy Portorreal/Garden City Wind/RHP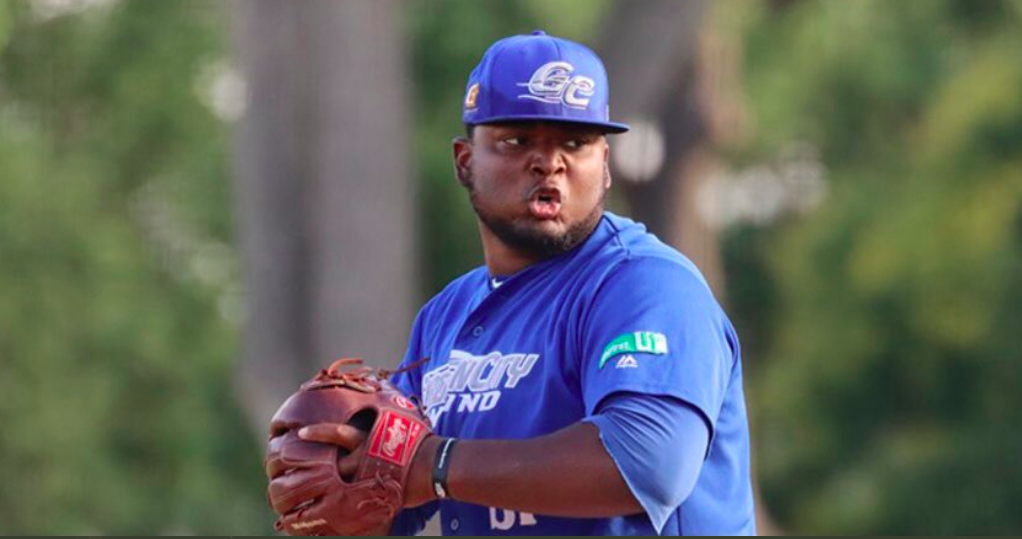 Nine starts, six wins, no losses. 75 Strikeouts, nine walks, 0.91 WHIP. Far and away your Pecos League Pitcher of the Year. Side note, his 11.4 K/9 was below his career average. That's impressive.
Ethan McRae/Monterey Amberjacks/LHP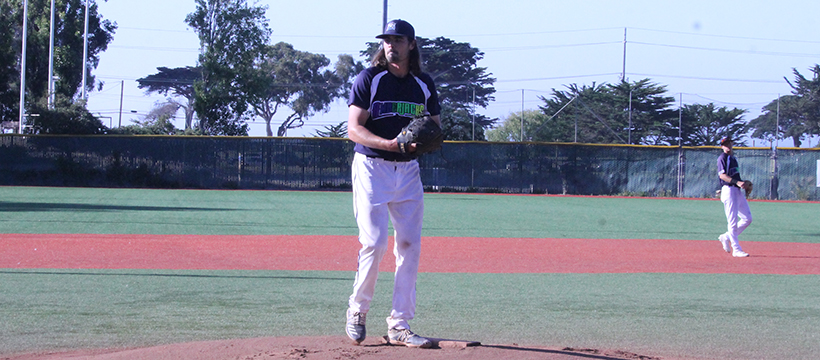 McRae was the Pecos League Pacific Division Pitcher of the Year. A solid run with Monterey resulted in four wins and a 2.55 ERA. He whiffed 70 in 67 innings. After concluding his season with the Pecos League, he joined the Billing Mustangs in the Pioneer League and went 3-1 in six starts striking out 17.
Beau Dorman/San Rafael Pacifics/C
The Pecos League MVP. In only 47 games, the San Rafael Pacifics' 1B drove in 80 while compiling a 1.281 OPS and a .429 BA. One year removed from college, and with less than 400 AB's under his belt, there's no telling what the future holds.
Jared Gay/Sante Fe Fuego/1B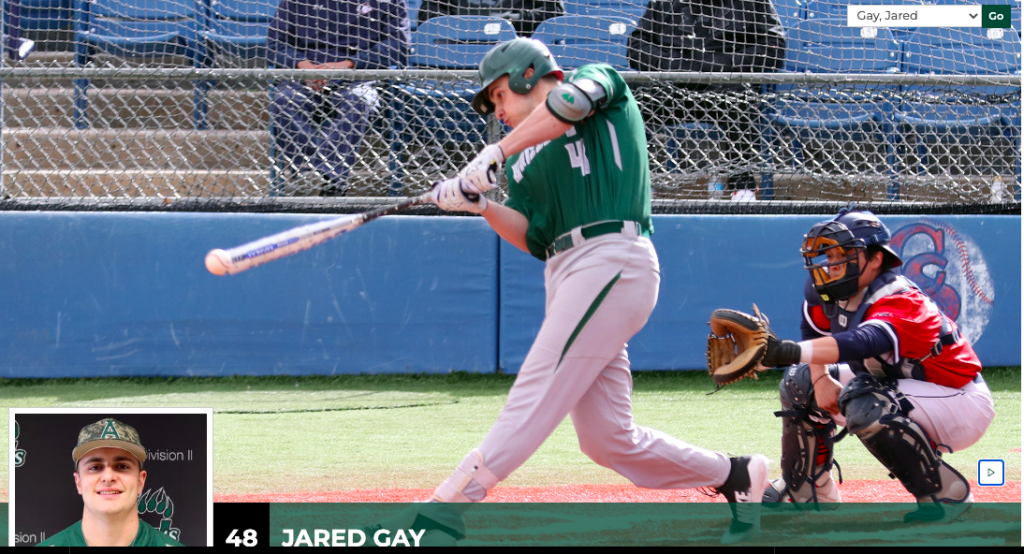 The majority of his career has been spent in the Pecos League, with a short stint with the Houston Apollos of the AA in 2021. The power numbers were near identical, averaging 23 home runs and 72 RBI. The only difference? A near 100 point increase in his average .(289 to .399) Let's add in his .886 slugging percentage for fun!
EMPIRE PROFESSIONAL LEAGUE
Randy Alcantara/Tupper Lake Riverpigs/RHP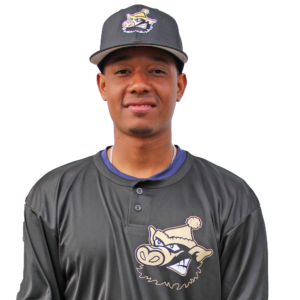 The former Phillies minor leaguer has been primarily used in relief in the latter part of his career. That was no different in his first full season in the EPL. He went 5-2 and was 2 for 2 in the saves department. A sub 2.00 ERA was very reminiscent of his time in the Phillies org. spanning parts of five years.
Zach Goree/Tupper Lake Riverpigs/LHP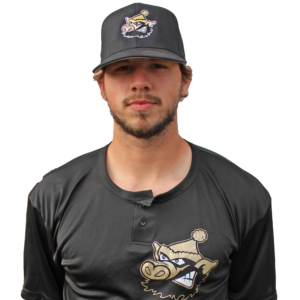 Not known as a big strikeout guy throughout college or during a short stint within the Minnesota Twins organization, 2022 was different. He struck out 55 (2nd in the league) in 34 innings, good enough for a 14.41 K/9 . Goree's 15 appearances was 2nd best in the EPL.
Mikey Edie/Tupper Lake Riverpigs/OF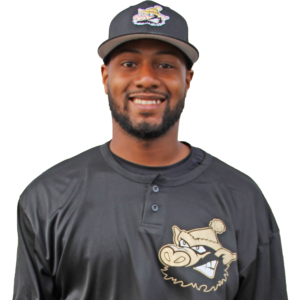 Edie is perfection around the bases and he sure pulled out all the stops in 2022. He was a perfect 28 for 28 in SB's and topped the league with a .435 batting average.
Marcos Estevez/Plattsburgh T-Birds/OF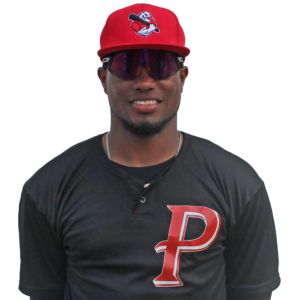 Second only to Edie in average (.427) and coming in the top five in RBI (33), he had an all-around stellar campaign that also saw him top the ranks in slugging (.906) and finished second in slugging (.546).
UNITED SHORE PROFESSIONAL BASEBALL LEAGUE
Collin Ledbetter/Westside Woolly Mammoths/RHP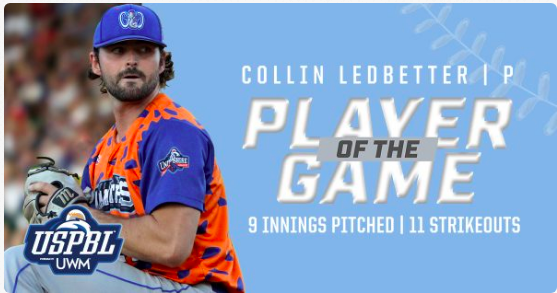 Full time starter, p/t closer. Ledbetter did it all. He was in the top two or three in ERA (2.66), opponents batting average (.194) and innings pitched (67). He was also 1st in wins (6), 3rd in K's with 76, and tied for 5th in saves (5). Not too shabby. Food for thought, he allowed just two home runs all season.
Trevor Jackson/Birmingham Bloomfield Beavers/RHP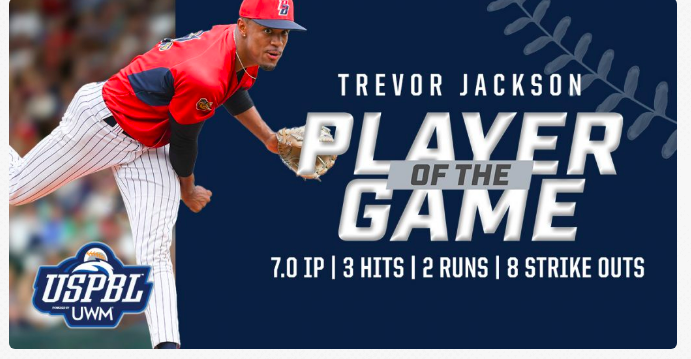 If you couldn't have Lebetter on your squad, Jackson would be a nice alternative. He was neck and neck with Ledbetter in most categories, but did better him in opponents BAA (.178).
Dakota McFadden/Birmingham Bloomfield Beavers/C/UTL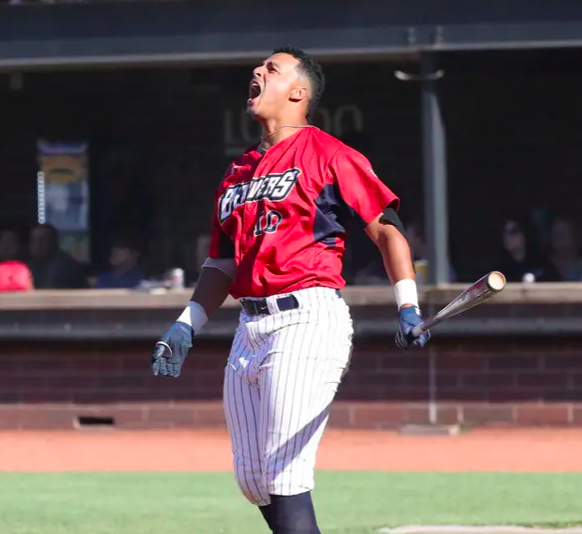 The 2021 Pecos League Pacific Division MVP is the United Shore League's best hitter. He may not have the power numbers that match his counterparts, but his keen batting eye sure stands out. McFadden led the league with a .355 average and was second in slugging and OBP. Most impressive was 109 AB's with only 18 K's.
Ari Sechopoulos/Utica Unicorns/1B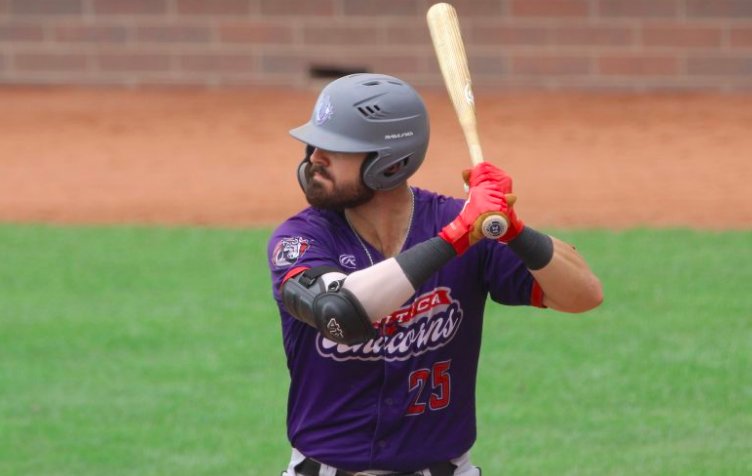 The USPBL league leader in big flies (13), RBI (44), slugging (.631), and total bases (89).