There really hasn't been anyone that's epitomized the trek through independent baseball and minor league baseball like Chris Colabello.
Colabello went undrafted after his senior year at Assumption College in Worcester, MA and from there unconventional became commonplace. He spent seven seasons in the Independent leagues before getting his shot within the Minnesota Twins organization. He won the International League MVP in 2013 and couldn't be denied his rightful spot at the MLB level.
It took a couple more seasons before the baseball world was able to witness the hitting machine that was Colabello. Amidst the Toronto Blue Jays resurgence, he was undeniably a fan favorite who saw all his hard work come to fruition.
A lot has changed since his time in Toronto, including co-authoring a book on hitting and getting back to his Indy roots with the Sugar Land Skeeters. We were able to catch up with the 14-year vet and really deep dive into what it means to be a professional hitter.
The GM's Perspective: I have been documenting your baseball journey for years, and there's really nothing like it. You went undrafted and persevered through years of Indy ball. What was your mindset all that time to keep pushing through?
Chris Colabello: From when I was a kid, I loved the game. I love playing and I love competing. Baseball's in my family. My dad had played a lot of years over in Italy. I promised myself three things when I started playing, not necessarily in this order: First, physically, is it something I can do? Second, do I feel like I can still get better? And third, ensure that I'm still having fun doing it? These are the three fundamental questions that I kept answering when I was in Indy ball.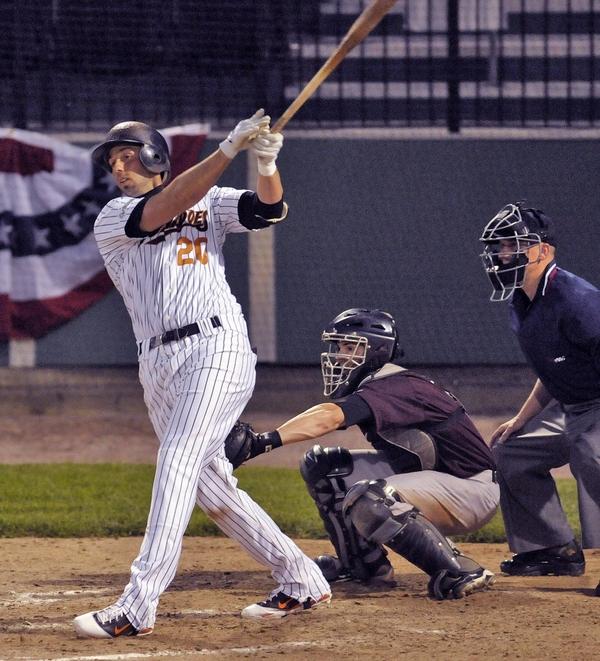 I was lucky too. I played close to home all those years in Worcester. I went to school in Worcester and I grew up 30 minutes from there. I had the opportunity to do things in the offseason to sustain me. My parents were super supportive and I lived at home for most of the time. It wasn't too bad, plus my parents got a lot of joy out of watching.
GMs: When you finally had that first at-bat in the Major Leagues, what was it like?
CC: Surreal, but at the same time, I'd always pictured myself there. It wasn't that far fetched. One of the number one qualities that I think I have is that I'm pretty self-aware of what's going on around me. Watching the game, I was honest with myself about what I could and couldn't do or whether I was capable of being on a certain field.

I'd received a lot of good feedback from guys who were in Double-A and Triple-A and the big leagues. And the whole time I was in Indy ball, they were telling me that I belong there. Once you've been to MLB spring training and that environment, you begin to realize that everyone puts their pants on the same way and everybody's human. In a lot of ways, there was a comfort to that.

You look back and appreciate this for what it is. It's an unorthodox path to the big leagues, but certainly not one I didn't think I could achieve.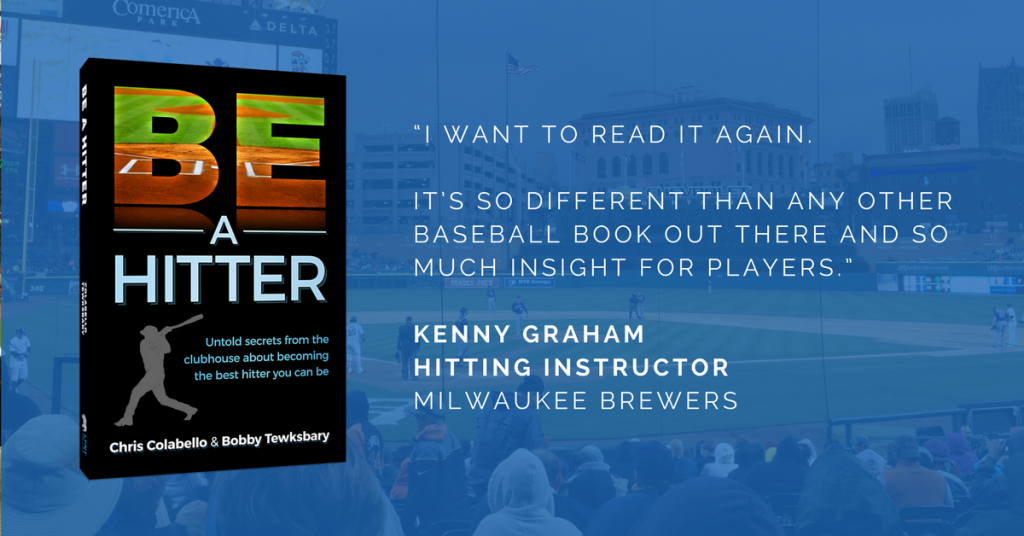 GMs: It's been a couple of years since your time with the Jays and Cleveland Indians and people may be wondering what you've been up to. During that time you've written a book with Bobby Tewksbary. Can you talk a little about that?
CC: Bobby's one of my best friends, and I think I was one of the first guys that was public about the swing revolution that's been happening over the last six or seven years. Bobby played a major role in that and helped me understand how to swing better.

For all those years prior, I had been taught about the mental approach to hitting from 13-year MLB veteran and two-time All-Star, Rich Gedman. He taught me all those attributes that you couldn't quantify. From 2011 to 2017, and probably to this day, the mechanics of hitting has become the central focus. 20-30 years ago nobody talked about mechanics openly. You did what you had to do and it was what it was. The philosophy was to swing down and squish the bug!

A whole new world has opened mechanically. It allowed guys to feel like they could do things they necessarily thought they couldn't do before. It's proven that it doesn't take size or doesn't take strength. You don't have to bench press 350lbs or deadlift 900lbs to hit a homer. It's a combination of flexibility, speed, and strength in the proper portions.

The mechanics allow you to do things you couldn't do before, but that certainly doesn't take away from the approach; built-in mindset or built-in strategy about how to face one pitcher compared to another. You see this counteracting in the pitching world now as well. They talk about spin rate and such, but that was all true 30 years ago. It all existed, we just didn't have the terminology to tie it all together.

Bobby and I wrote that book because all that stuff we thought was fairly obvious may not be after all.
GMs: You only been with the Sugar Land Skeeters for a short time, but what's your first impression?
CC: It's about as good as any place to play in Indy ball. I've looked through the lens of Indy ball probably a little bit more than anyone, but anybody I've spoken to that's come through here says its first class. From our clubhouse to the field, to the way we're treated, it's pretty pro. It's as close to the big leagues as I've experienced in any level of minor league baseball.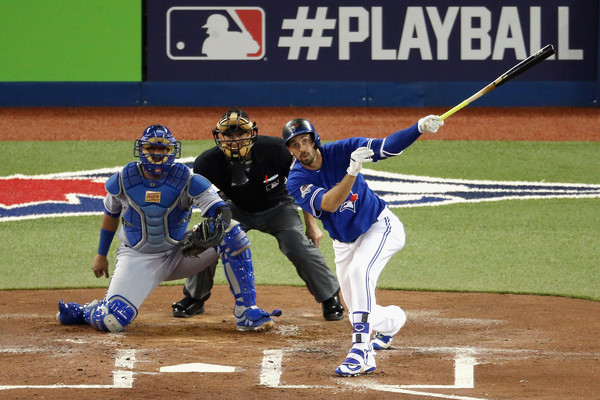 GMs: You and countless others, (Daniel Nava, David Peralta, and Scott Richmond), have all been through the journey. What's one thing you could say to another Indy ballplayer who may be off the radar?
CC: There are two things. First, Rich Gedman always said to me, "As long as you have a jersey on your back, someone will see it". If you're not playing baseball, no one will go out of their way to watch you. Two, always be self-aware. Be aware of what's going on around you, and be aware of what people are telling you. Just be honest with yourself. I don't think there was a day I was in Indy ball that I didn't think I belonged in the affiliated ranks.

Use the opportunity to keep getting better. When push comes to shove, you're in independent baseball. You must be very diligent in the way you evaluate yourself and how you handle getting better and making adjustments. There's no one that's going to tell you what to do. It helps you become more accountable in dealing with the challenges that come with being a professional baseball player.

Never question yourself.
GMs: What's next for Chris Colabello?
CC: Olympic qualifiers for Team Italy. The international stuff is awesome. Short of having 50,000 people in the Rogers Centre, the emotion that you experience during those moments is amazing. Every pitch matters and you focus solely on winning. You don't have to worry about your numbers or how many hits you have. It won't be placed on the back of my bubblegum card! It's like sandlot baseball. It's beautiful.

I remember having that same feeling when I was with Toronto. I used to say the same thing to people and they couldn't really understand it. I'd tell them that this is the least amount of pressure I've ever felt in the big leagues and this is during the ALCS!

I'm here in one of the biggest moments. They won't send me down if I go hitless. If I get one big hit to help us win a game, that's the only thing people will remember and it's a beautiful freedom to have.