After spending 2018 in T&A San Marino last year in the Italian Serie A1 League, Chris Colabello is back stateside playing for the Independent Sugar Land Skeeters.

Before inking the deal with the Skeeters, the former Blue Jay, who surprised everyone with his breakout 2015 season, participated in Team Italy's 2019 Spring Training in Arizona.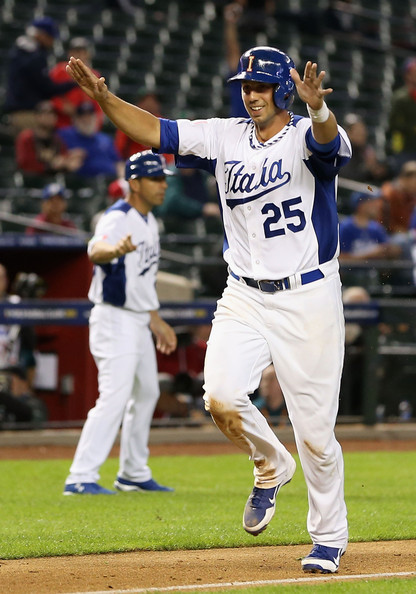 At 35, and still looking for that opportunity to get back to the big leagues, his ability to hit the ball has never been in question. Last September, he was awarded the Best Hitter of the Super 6 Baseball Tournament in the Netherlands.  
He crushed the ball and the statistics are staggering: .700 batting average, on-base percentage of .750, slugging percentage at 1.450 five home runs and 14 RBI. Needless to say, he was near or at the top of every offensive category.

I said it before and I'll say it again, I'm really torn about this. I've been following his career for some time now, but his 80 game suspension will forever hang over him. Colabello was adamant about not doing it, and that has to be worth something.

I would never, have never and will never compromise the integrity of baseball. Ever. In my life," Colabello says in an interview with Sportsnet. "And whether that means taking a performance enhancing supplement—I just wouldn't do it. I don't do it. I haven't done it. I won't do it."

Still in the early stages of his Skeeters career, he's batting .176 after going 1-2 last night with two runs scored and two walks. But once a hitter always and hitter, and before you know it, he'll be back up to speed.