After 15 years the Camden Riversharks are no more. Early last week, the Riversharks announced that due to the inability "to reach an agreement on lease terms with the ballpark's owner, the Camden County Improvement Authority ("CCIA"), they will cease operations, leaving a huge gap in the Independent baseball world.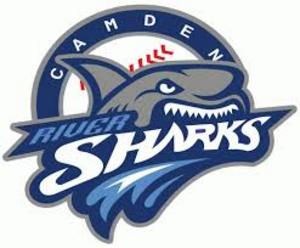 Founded in 2001 the Riversharks, have played nearly 2,500 games compiling a .497 winning percentage and have had some notable alumni put on the jersey over the years, including Danny Bautista, Word Series champion, Stephen Drew, Jose Lima, Josh Towers, and Delwyn Young. Despite bring up the rear in attendance, It's a shame that a staple of the community will be gone.
The clubs press release doesn't give much information in the way of what the future holds, though I cannot see how a team that has been there for so long and has put out family friendly and affordable entertainment for so long will just disappear. There is still alot of time left before the 2016 season starts, hopefully ownership can come up with an alternative. 3.5 millions fans through the turnstile can't be wrong.