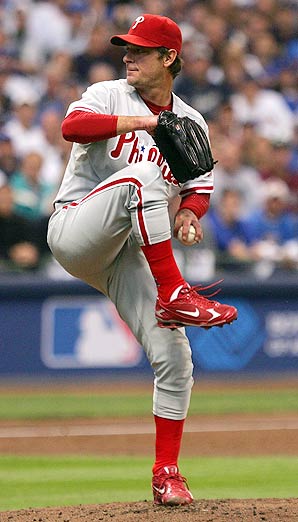 There are times that we are consumed in our day-to-day lives, taking for granted everything that we are fortunate to have, until Mother Nature brought things back into perspective.
Jamie Moyer of the Philadelphia Phillies and Roy Oswalt of the Houston Astros are masters of their craft, veterans of the MLB.
In their most recent "start", they went into extra innings so to speak.
Jamie Moyer and his foundation have announced that they are donating $100,000 in aid to Haiti through a group called Free the Children.
Moyer and his wife Karen have been active in the community raising funds through Spring Training fundraisers and events in the local communities.
For more information about the Moyer Foundation, click here.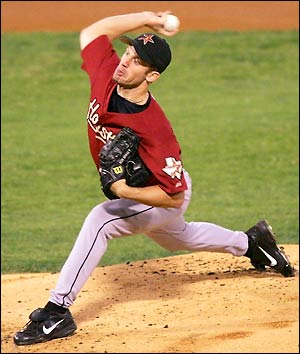 Oswalt, on the other hand, has been helping in his hometown after a tornado destroyed his childhood home.
Oswalt was absent from the Astros for a few days while he and his wife traveled to reconnect with their families, and assist with the cleanup.
Manager Brad Mills commented on the situation,
"He came in and said his parents' home was flattened," manager Brad Mills told the Houston Chronicle. "Nobody got hurt, but at the same time they'd lived in that home for more than 40 years, so there's a lot of memories there, and he wanted to get there as soon as he could and try to salvage as much as he could."
Devon Teeple is an author for the Business of Sports Network, which includes the Biz of Baseball, the Biz of  Football, the Biz of Basketball and the Biz of Hockey.   He is a former professional baseball player with the River City Rascals & Gateway Grizzlies. Devon is also available for hire or freelance opportunities.
Devon is a former student within Sports Management Worldwide's Baseball General Manager Class. Devon is the founder of The GM's Perspective and is a intern with The Football Outsiders and contributor with the Plymouth River Eels.
Currently, Devon is a Branch Manager at a financial institution in Southern Ontario Canada.  He can be reached at devon@thegmsperspective.com , thegmsperspective@yahoo.com or devon@businessofsportsnetwork.com
Follow The GM's Perspective on