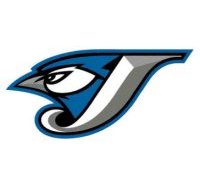 It is no surprise that 2010 is a going to be a struggle for the Jays. It is also no surprise that attendance is at an all-time low.
Alex Anthopolous made changes during the off-season that ultimately set the tone for this year, and more than likely the next two as well; rebuilding.
When fans hear the word rebuild, success is years away, and in a city where attendance has struggled to climb the ranks as results of intermediate play, it gives you an idea about where the club's focus is – rekindling the fans interest with a young, successful product.
With the witness of a cellar-dweller Tampa Bay Rays team that has seemingly figured out how to succeed in the ultra competitive American League East, enthusiastic Toronto fans, appear to be far and few between.
2010, as early as it is in the season, has been as bad to Jays as it has been good.
A veteran Jay is having a rebirth of sorts.
Vernon Wells has, for now, returned to his All-Star caliber-self, leading the Jays early on with 8 home runs, driving in 17 RBI,  slugging a staggering .688, while on pace to a career high in OBP at .388.
Yet the pitching staff, no doubt missing perennial Cy Young candidate Roy Halladay, is now  being led by the 26-year-old "wily veteran,"  Ricky Romero.
Romero, who has a career 3.95 ERA, in 34 career starts, has been plagued by issuing too many walks in his appearances.  More specifically, nearly four base on balls per game, limiting Romero to six innings or less.
Apparently, Romero has turned the page.
Reducing his walks by nearly one per game, inducing more than twice as many ground balls than fly balls, and limiting batters to a .168 batting average, spells nothing but success for the new ace of the Jays staff.
With all the positives, the Jays are still outgunned by at least three other members of the AL East, and with a recent 3-7 skid, the Jays have fallen four games out of the division lead and wild card race.
Again, attendance will be the measuring stick of their season; success equals results and results equal more fans through the turnstile.
In the meantime, how can the Jays peak the interest of the fans?
Take advantage of possibly the biggest media trendsetter in recent memory: Twitter.
On April 27 against the Boston Red Sox, the Jays introduced "Tweeting Tuesdays".
According to the Jays website, Blue Jay Twitter followers had the opportunity to interact with the club and other followers during the game.
"We recognize that fans appreciate both the entertainment and social aspects of coming to a live Blue Jays game." said Anthony Partipilo, VP of Blue Jays Marketing and Merchandising. "We are constantly looking for new ways to embrace social technology, and to further enhance that experience. We are always looking for ways to make coming to a Jays game an even better place to connect with family, friends, and like minded Jays Fans."
It may not be going the Blue Jays way on the field, however, this game is also a business, and when your product may not be the best it can, you must credit them for thinking outside of the box, attempting to gain interest in an unconventional, yet, in this day in age, very familiar way.
To become a part of "Twittering Tuesdays", go to twitter.com/bluejays
Devon Teeple is an author for the Business of Sports Network, which includes the Biz of Baseball, the Biz of  Football, the Biz of Basketball and the Biz of Hockey.   He is a former professional baseball player with the River City Rascals & Gateway Grizzlies. Devon is also available for hire or freelance opportunities.
Devon is a former student within Sports Management Worldwide's Baseball General Manager Class. Devon is the founder of The GM's Perspective and is a intern with The Football Outsiders and contributor with the Plymouth River Eels.
Currently, Devon is a Branch Manager at a financial institution in Southern Ontario Canada.  He can be reached at devon@thegmsperspective.com , thegmsperspective@yahoo.com or devon@businessofsportsnetwork.com
Follow The GM's Perspective on