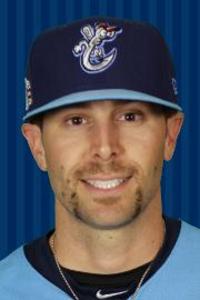 Early last week, Alex Sogard, brother of Oakland Athletics' Eric Sogard, had his contract purchased by the Baltimore Orioles.
The former Astros draft pick spend five years within their organization making it all the way to Triple A. He logged over 320 innings compiling a 10-12 record with a 4.38 ERA. Most recently, Sogard participated in the World Baseball Classic for the Czech Republic. He pitched in a team high 6.2 innings, striking out five and recorded a .75 WHIP. Sogard did spend 18 innings with the Mobile BayBears, the Arizona Diamondback's Double-A affiliate in 2014 but was released after the season came to an end.
2015 saw the 6′ 3″ 215 lbs. left-hander put together a solid season with the St. Paul Saints and Wichita Wingnuts (3.1 innings with Wichita). In 36 games, he limited opponents to a batting average under .260 and had the second lowest ERA of his career at 2.86.
Sogard has the experience and is still young (28). There's nothing saying that he won't be back in Double A or Triple A by the end of 2016. He's done it before and there's nothing that says he can't do it again. And for those who aren't convinced that independent baseball is a good thing, Sogard's brief stint is a tell-tale sign that they're an underestimated part of the game that doesn't get the credit it deserves.