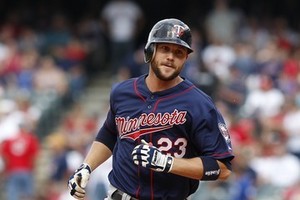 After helping lead the Skeeters to their first Atlantic League Championship, Rene Tosoni is returning to help them retain their title.
It's no surprise that I'm a big supporter of Independent baseball, and when a fellow Canadian is laying it all on the line, it makes it even better.
I interviewed Tosoni, a couple years back, and talked about everything from his MLB debut, the long grueling struggle of the minors, injuries that everyone goes through, and his experience representing Team Canada at international competitions around the world. Needless to say, he's a consummate professional. And after 10 years in the game, he's still putting up great numbers regardless of where he puts on his spikes.
2016 was second stint with the Skeeters and was arguably his best all-around season. He batted .301 (a career high), slugged .483 (also a career high) and proved to be one heck of a weapon. In addition to his skill frustrating catchers (14 stolen bases without getting thrown out), he belted seven home runs and drove in 41.
The icing on the cake was his 12 triples which led the league and set a new Skeeters record. Now, 12 triples is no joke. It takes a dynamic set of abilities to be able to drive the ball where they ain't, but also have the speed and stamina to leg them out.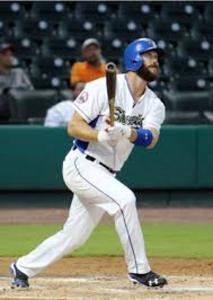 Photo couretesy Fort Bend Star
Tosoni has the attributes to be productive year after year and prove to be one of the many Canadians in the game to continually make an impact. Until the Indy season starts, he'll suit up again for Team Canada at the World Baseball Classic in less than two weeks, something I know he's very proud of.