In the coming days, we will be publishing another fascinating interview with someone who has a lifelong passion for the game he plays and is on one of the most unconventional routes to his dream that I've ever seen.
Jajuan Michael Harley started his career at Florida State and after two years transferred to Middle Tennessee State. Once his collegiate career had come to an end, expectations were at its highest and his road to the NFL had started.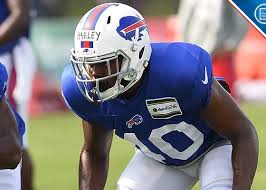 Harley is not the only athlete to be on the cusp of fulfilling a lifelong dream, heck, he's got more professional football experience than countless others. But what separates him from the rest is his unwavering confidence in his ability.

Where many have stumbled and given up, Harley takes that stumble as reinforcement that he's on the right path.