2020 was another breakthrough year for The GM's Perspective.

Looking back at all of our interviews is a personal favorite. Not only were we privileged to speak with personalities across multiple industries, but this year we took a much deeper look at the leadership attributes of our guest speakers as a universal way to share best practices and share inspiring stories.

January

Hip Hop artist Dave Mac proves hard work is essential in the music biz

Dave Mac is one of those artists who keeps grinding and working day in and day out. It's not for likes or media hits, but for an industry passion that he's been involved with since a very young age.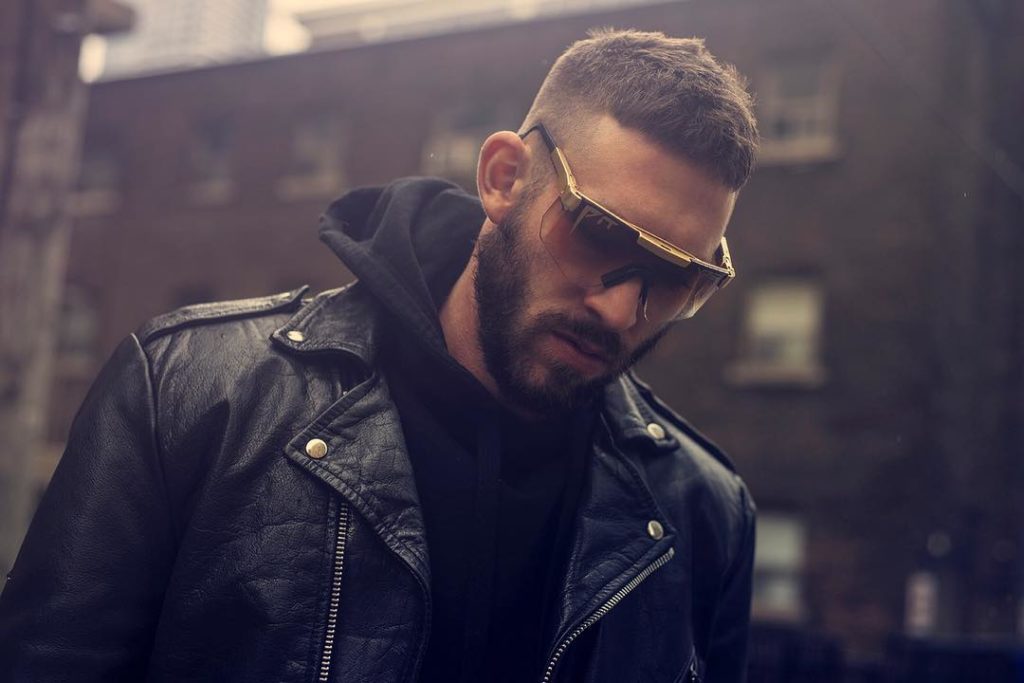 February

Exclusive: Interview with Former Patriot and Chief Ryan O'Callaghan

Former NFL player, Ryan O'Callaghan is the author of "My Life on the line: How the NFL Damn Near Killed Me and Ended Up Saving My Life".

A sincere conversation was had when The GM's Perspective spoke with O'Callaghan about his life in the NFL and as someone who encourages people to be themselves through his foundation.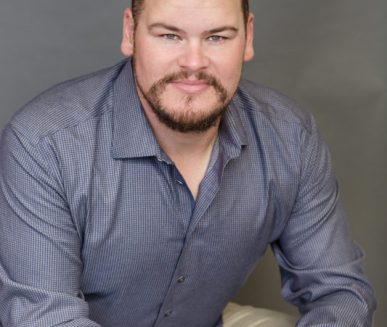 March

Dropout Kings: Trap Metal's newest leaders

In an industry that constantly changes, the Dropout Kings are making their own rules and altering a style that was hugely popular over 20 years ago. With an aggressive fusion of rap and nu metal, the Dropout Kings are at the forefront of a revolution solidified by years of friendship and the ultimate goal of achieving success in the music business.

On February 21, they dropped their new EP, GlitchGang which you can see here.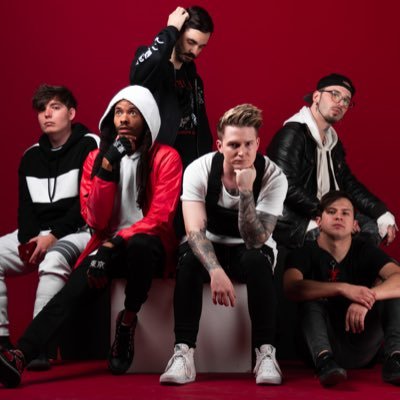 Luis in Palmdale: A story of resilience

On one of my work road trips in February, I had on the Jim Rome Show. I've been listening since my college days in the late 90's and I can't tell you how many times I'm blown away by his content or the sheer humour. But this time, there was a story shared by Executive Producer, Adam Hawk about one of their longtime listeners. I was able to connect with Luis in Palmdale and his story is one of battling through a brutal scenario and persevering when the odds are against you.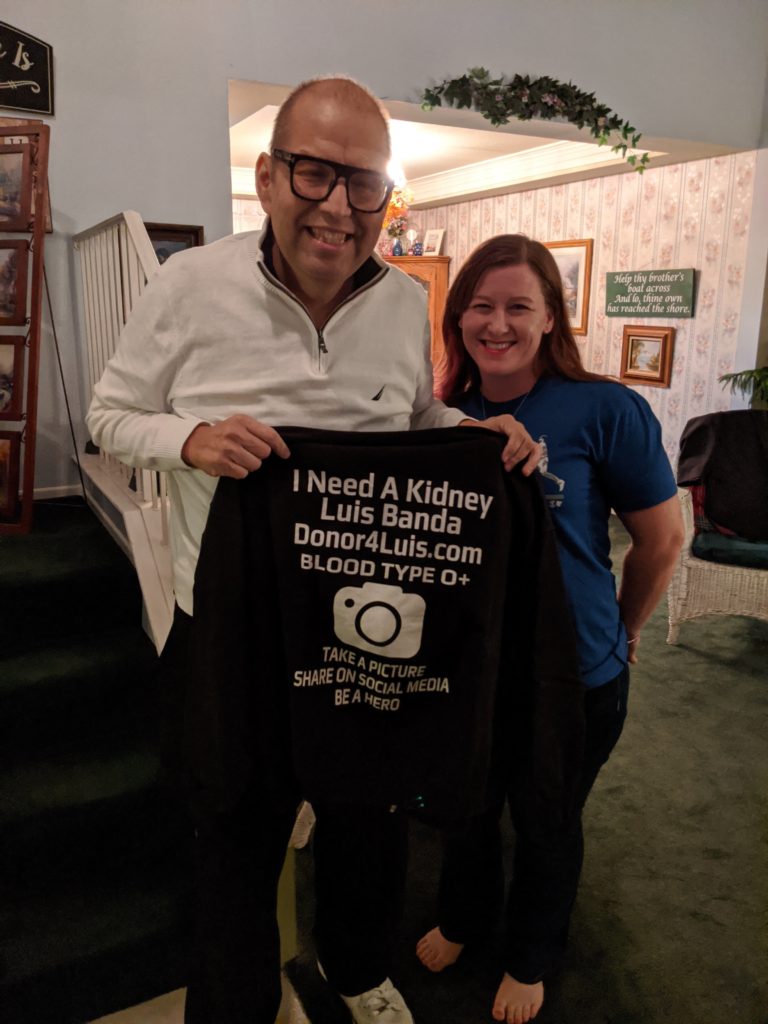 April

Nick DeForest and the GlobeTrottin' AD's

I had the privilege of speaking with my lifelong friend, Nick DeForest, an Athletic Director in Austria. We played travel baseball when we were young and continued that into Senior Baseball as we got older. Our lives have taken us in different directions, but that bond we had growing up has provided us with countless hours of conversations and time spent with our families.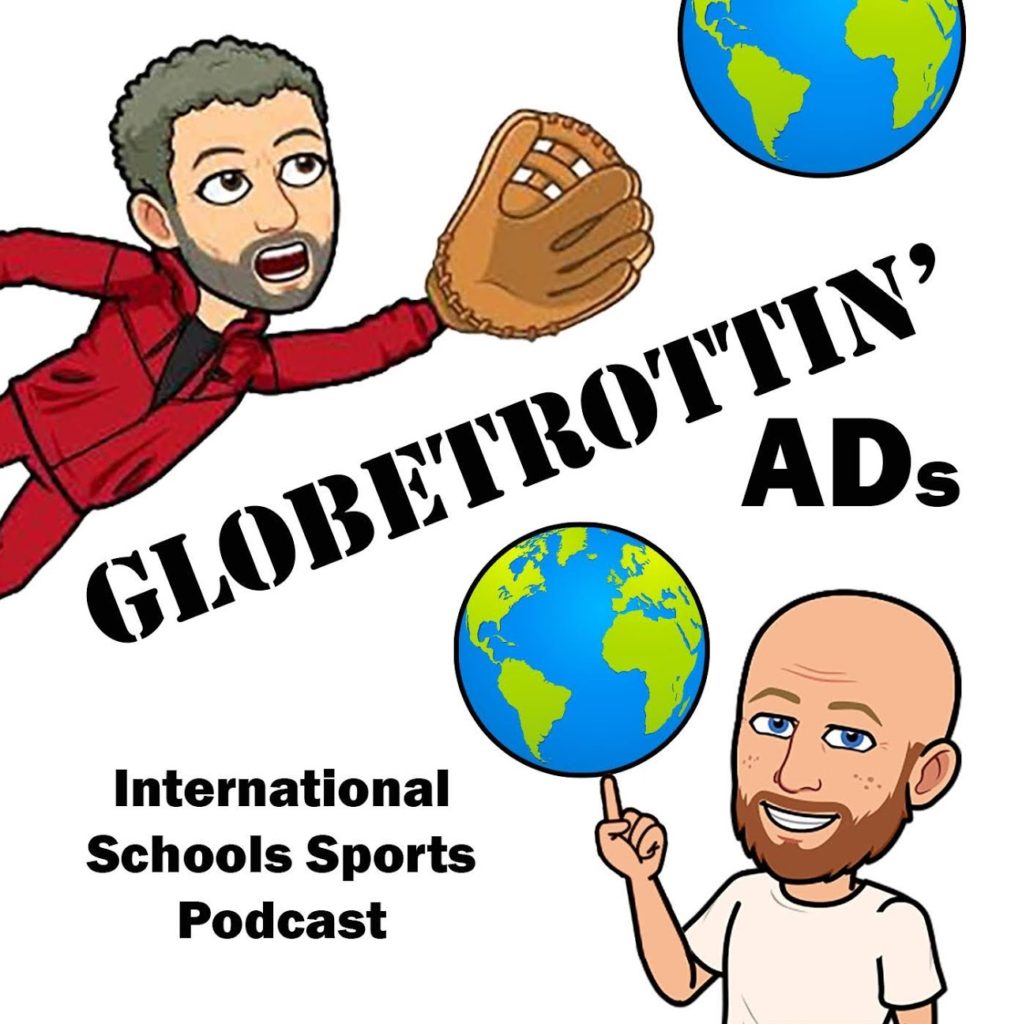 May

Former Buffalo Bill Jajuan Michael Harley continues to overcome adversity

We are in unprecedented times, but that's not stopping former NFL player, Jajuan Michael Harley from chasing his dream. We were able to catch up with Harley who is working like the season is going strong. But most importantly continues to help people improve themselves despite the challenges we are currently facing.

We had the opportunity to speak with Eric Daddario, a former NCAA Division 1 hockey player. While Eric was pursuing his dreams of playing professional hockey, his brother was secretly struggling with addiction. Eric spent some time talking to us about the affect decisions have on you and your future, but more importantly, the impact he is having on the youth he is speaking with.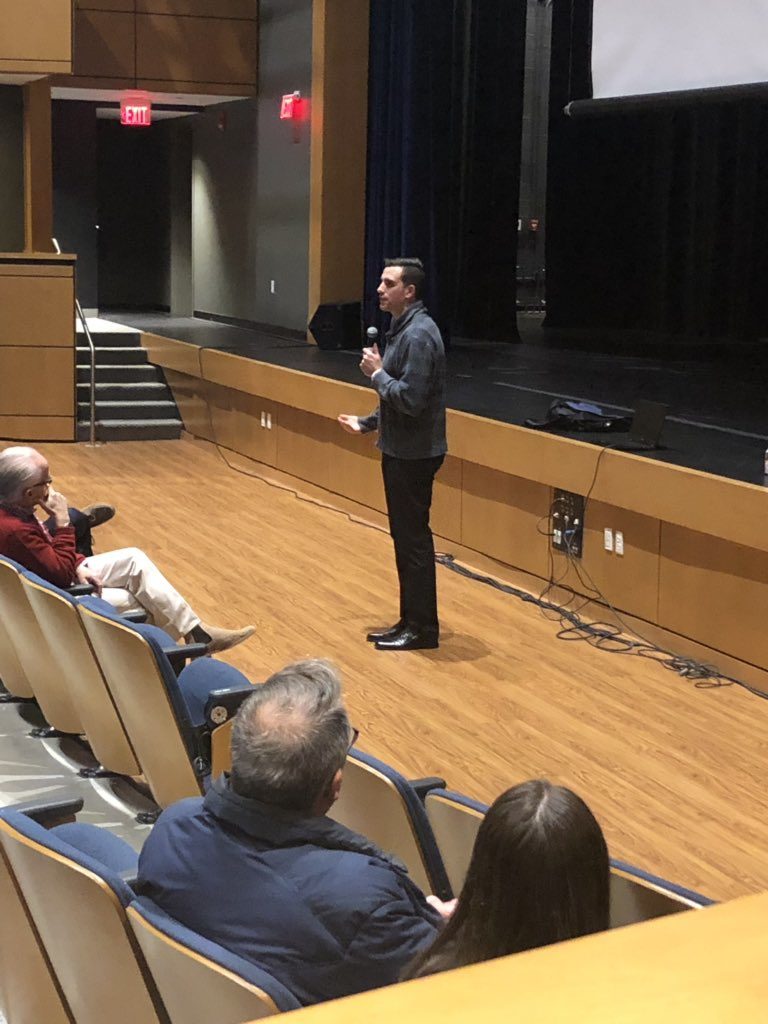 July

Kieran Powell: Athlete, Author, Entrepreneur

I haven't met Kieran Powell in person, but we have spoken countless times over the years; formally in interviews and back and forth on social media. Through multiple conversations about his tryouts in Major League Baseball and his entrepreneurial activities, his affinity for putting others above himself stands out every time we connect.

September

Leadership Webinar – Saturday, September 12

With such an array of talent on the panel we dive into what drives people to go beyond the normal routines, how you stay on top of your profession, and how you evolve in an industry where competition is so great.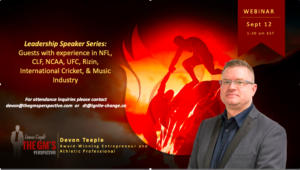 October

Leadership Series #2 – Reggie Walker, former captain of the Arizona Cardinals

Throughout our conversation we discussed his time as captain in the NFL, what the role encompasses, and how someone handles a highly interactive/intense role in a sport with so many moving parts.

We also spent time talking to Walker about his motivation to enrolling in post graduate studies for School Counseling and Clinical Counseling at MidAmerica Nazarene University.

I cannot thank Reggie Walker enough for taking the time. His message is endearing and extremely powerful.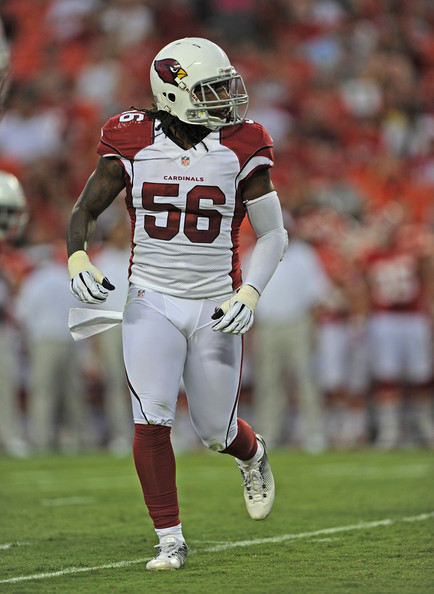 November

Leadership Series #3 – Matt Scott; Paralympic Gold Medalist

Speaking with Matt Scott, wheelchair basketball player for Team USA, has to be one of the most fulfilling and inspiring interviews I've done.
As a four-time Paralympian (2004, 2008, 2012, 2016) and two-time medalist (1 gold, 1 bronze), the drive to be the best in the world is in his blood. His passion, integrity, and resiliency is second to none.

Over the course of our interview we discuss the evolution of wheelchair basketball, Matt being the first US Paralympian to be featured by NIKE, the joy of winning a Gold Medal, and being immortalized in the Olympic & Paralympic Museum.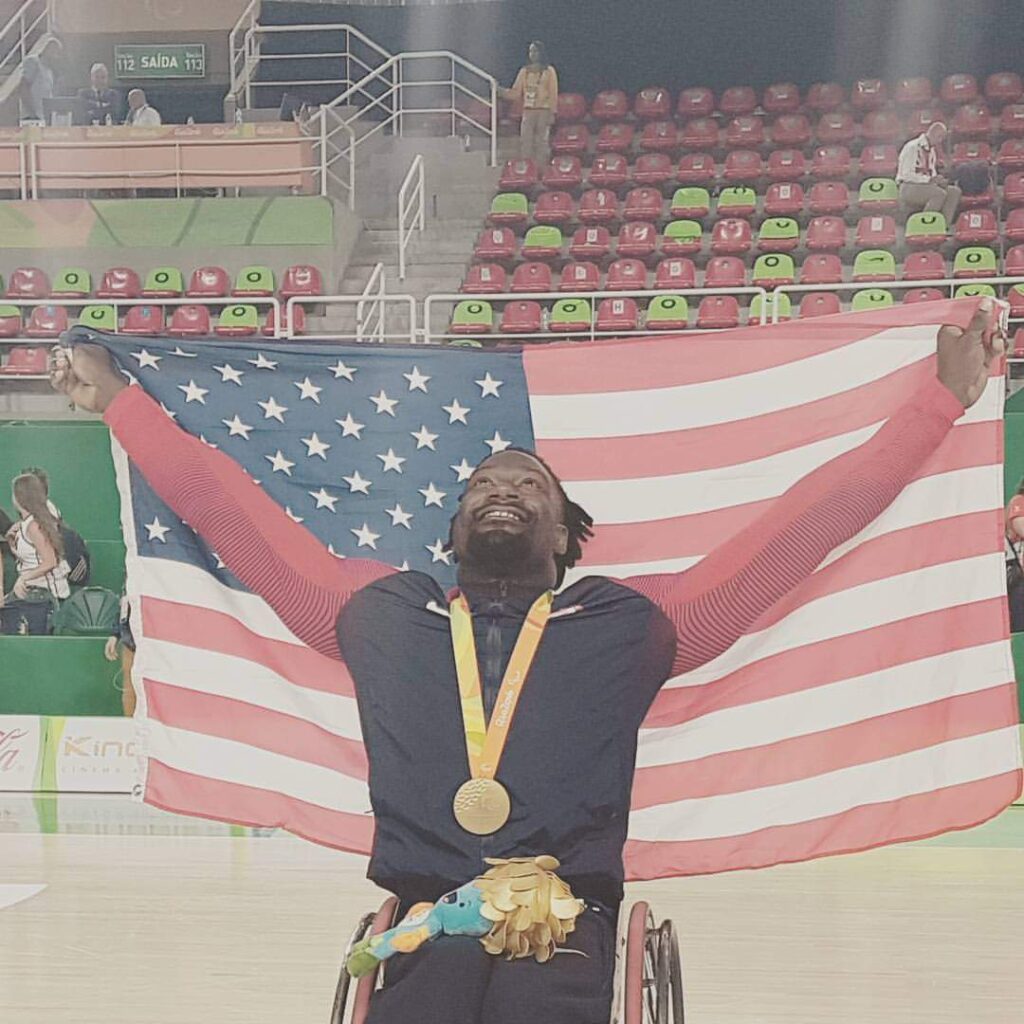 1,2,3,4…1,2,3,4…1,2,3,4…1,2,3,4…

If you're familiar with my writings, I've been more open than ever about my mental health and how I've been attempting to deal with things. When I say that I've been open with it, I'm lying. I do think I've touched the surface, but really deep diving into the mind of someone who has handled anxiety/depression in secret for most of his life is no easy task…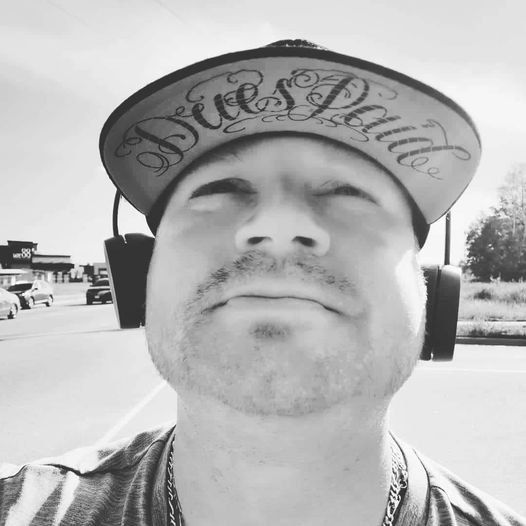 December

Exclusive: Interview with "Counterpunch"
We recently had the opportunity to speak with Counterpunch, a punk band from Chicago! I always find it fascinating speaking to and learning from musicians from a wide variety of genres. While the majority of us are only witness to the final product, we rarely get that behind the scenes perspective of what it takes to make a band successful and the work that goes into finishing a record.

Big thanks to the band for an awesome conversation!